In Magnetic Builder, Winding Wizard will change the user's transformer when the winding space is not enough.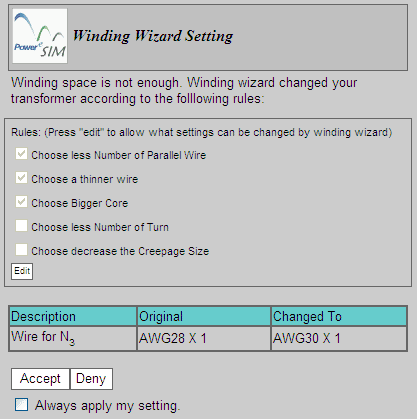 User can preview the difference between the user's transformer and the suggested transformer. User can press "edit" to allow what setting can be changed by winding wizard.
Finally, user can press "Accept" to use this suggested transformer or press "Deny" to roll back to use the original transformer. The "Always apply my setting" checkbox can force the winding wizard to remember user's setting without any more prompt.