In Magnetic Builder, clicking the icon

will redirect user to generate drawing page. User can define the termination of the wires; details of the transformer e.g. part number, description, etc. Click the button "Select Bobbin" can see the Select Bobbin Type Page.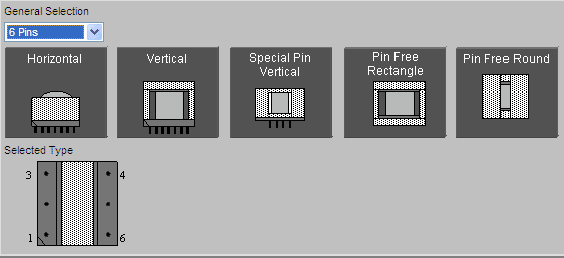 User can select a bobbin type by clicking that bobbin type and determine the number of pins at the combo box as shown above.